Clarity Diligence Services is a commercial investigative research firm that provides insight and information to the financial sector and businesses nationwide through due diligence research, vetting, and general screening services. After more than 14 years of directly serving the research needs of top tier commercial and investment banks, alternative investment firms, government agencies and multinational corporations, Clarity was founded under the guiding principle of making our business fit your business. You won't find a firm that works harder for you and you won't find one that's easier to work with.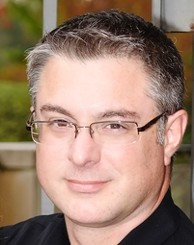 As our name implies, our goal is to bring Clarity to our clients' concerns, not to complicate them. We understand the importance and sensitivity of your requests, and realize that what we do is only a small part of what you do to bring a transaction to fruition. Because of that, we promise to provide timely, straightforward, verified, and actionable data that isn't clouded by subjective opinion.
When you engage Clarity Diligence Services, you can rest assured that all assignments are treated with the highest level of confidentiality, professionalism, and security. We don't advertise our client base. We don't resell your reports to other parties, and we don't offshore any aspect of our production process to call centers or operation centers overseas.
Our products offer you the information you need to make critical decisions, while also reducing exposure to risk and satisfying fiduciary responsibility through the provision of investigative reports. All reports are customizable according to your own needs and can contain information as basic as misdemeanor or felony criminal convictions, to more in-depth research that spans the full breadth of available public records, regulatory histories, licensing, and inquiries into the character, reputation, and integrity of any given subject. Whether you require hedge fund manager research, background checks for commercial underwriting purposes, litigation support or basic pre-employment screening services, put our expertise work for you and let Clarity become a true partner in your due diligence process.
For more information, you may reach us by telephone at (855) 875-0255, by e-mail at info@claritydiligence.com or through our contact form.
Sincerely,
Chris Deaton
Founder and President